Hawaii Lure Maker's Challenge - July 11th - 14th 2019 (Check Payment Entry)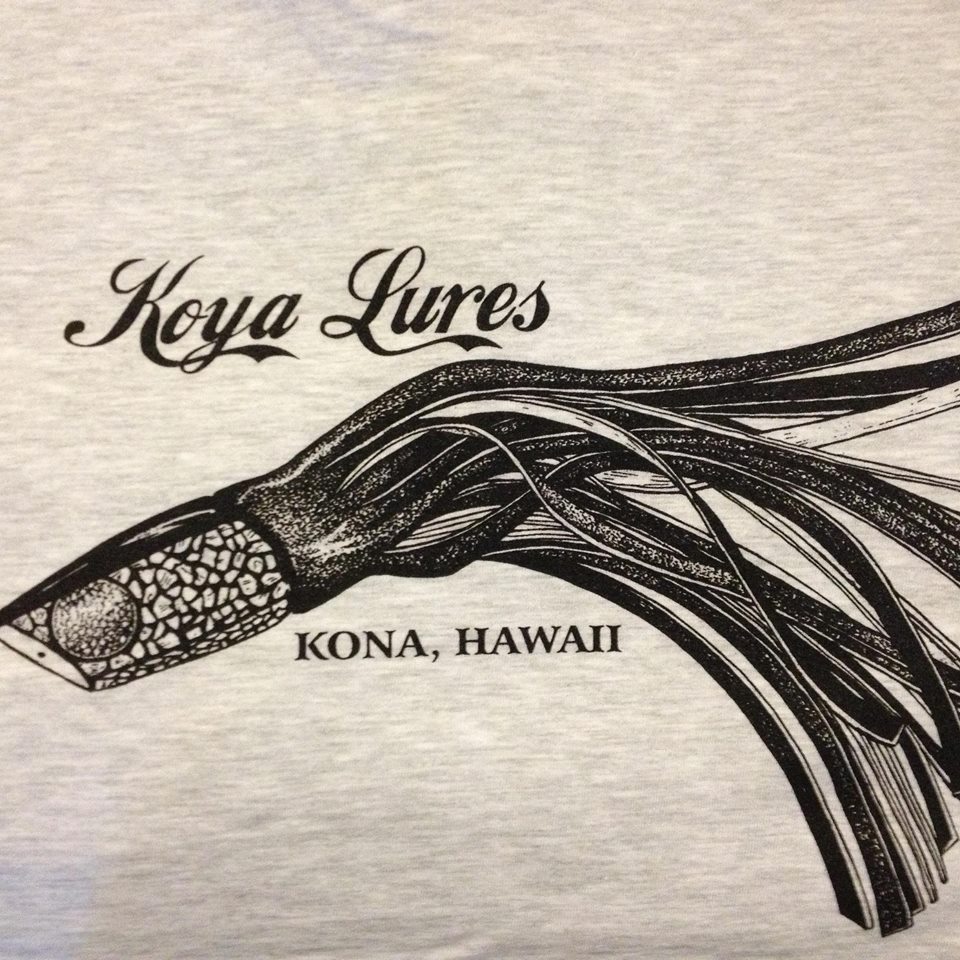 Duration: 3 Days
Location: Kailua-Kona, Hawaii
***THIS FORM IS FOR CHECK PAYMENT ENTRIES ONLY. YOU MUST CHOOSE "INVOICE" AS YOUR FORM OF PAYMENT AT CHECKOUT TO USE THIS FORM. IF YOU PAY WITH A CREDIT CARD USING THIS FORM, A SECOND CHARGE WILL APPLY TO YOUR CARD FOR THE DIFFERENCE IN THE CHECK AND CREDIT CARD REGISTRATION FEES.***
Presented by Koya Lures
The Hawaii Marlin Tournament Series began from the deck up, way back in 1986. The Hawaii Lure Makers Challenge began as the September Challenge in 2010. This tournament has been designed with input from the top skippers of 2010. The Skippers agreed to raise the minimum weight to 400 lbs and increased the First Place Prize to 70% of the base purse.
Going forward, we are adding a fun and competitive twist to The Hawaii Lure Makers Challenge – those teams who enter Sponsored by a specific Lure Maker can fish those lures – and – the highest placing team Sponsored by and catching their fish on the Sponsored Lures will also win the Presenting Sponsor position of the tournament for the following year!
For example, Team Black Bart Lures was the top scoring team sponsored by a Lure Maker, so this year the tournament will be called "The Lure Makers Challenge Presented by Black Bart Lures".
There are lots and lots of lure makers out there. Let's see which ones are truly the most productive big game tournament lures on the water – and give them credit where credit is due!
2019 – Schedule of Events

July 11th 6PM – Pupus, Registration and Team Briefing at Hawaii Big Game Fishing Club.
July 12th 7AM to 4PM – Fishing
July 13th 7AM to 4PM – Fishing
July 14th 7AM to 4PM – Fishing
July 14th 6PM – Awards Party at Hawaii Big Game Fishing Club
The Tournament Registration Fee includes up to (4) four team members, Captain and crew Member. You may add a 5th and 6th team member for an additional charge at checkout. You will be provided this option on the page immediately following the selection of the initial number of team members and base entry fee.
<<<Follow the links below to access the tournament rules and waiver>>>
All HMTS Tournaments abide by the International Game Fishing Association's International Angling Rules – Rules for Fishing in Fresh and Salt Water. A copy of these rules is supplied to each team prior to fishing.

By registering for the tournament, you agree to be bound by the rules of the Hawaii Marlin Tournament Series, the Hawaii Lure Maker's Challenge Tournament rules, and the International Game Fish Association Rules. All tournament participants must also sign and return the Tournament Release of Liability and Publicity Waiver. All of these documents may be downloaded from the links provided below.

Link to the Hawaii Lure Maker's ChallengeTournament Rules:
https://konatournaments.com/wp-content/uploads/2019/01/5.1-2019-LMC-Brand-Rules.pdf

https://konatournaments.com/wp-content/uploads/2019/01/5.-2019-LMC-Rules.pdf

Link to Hawaii Marlin Tournament Series Rules:
https://konatournaments.com/wp-content/uploads/2019/05/2019-HMTS-General-Rules-2.pdf

Link to IGFA Rules:
http://www.konatournaments.com/rules/rules.igfa.pdf

On Line Waiver:
http://konatournaments.com/wp-content/uploads/2018/02/2018-HMTS-Liability-and-Publicity-Release.pdf